You're familiar with the phrase, "The cobbler's children have no shoes." Well, we can relate.
As a multi-faceted agency specializing in strategy, creative and PR, you would think we'd be all over our own website refresh. Except that, just like many of our clients, work kept getting in the way! We persevered however, and were pleased to launch our new site just a few weeks ago (check it out here if you haven't seen our new look: dakisdna.com).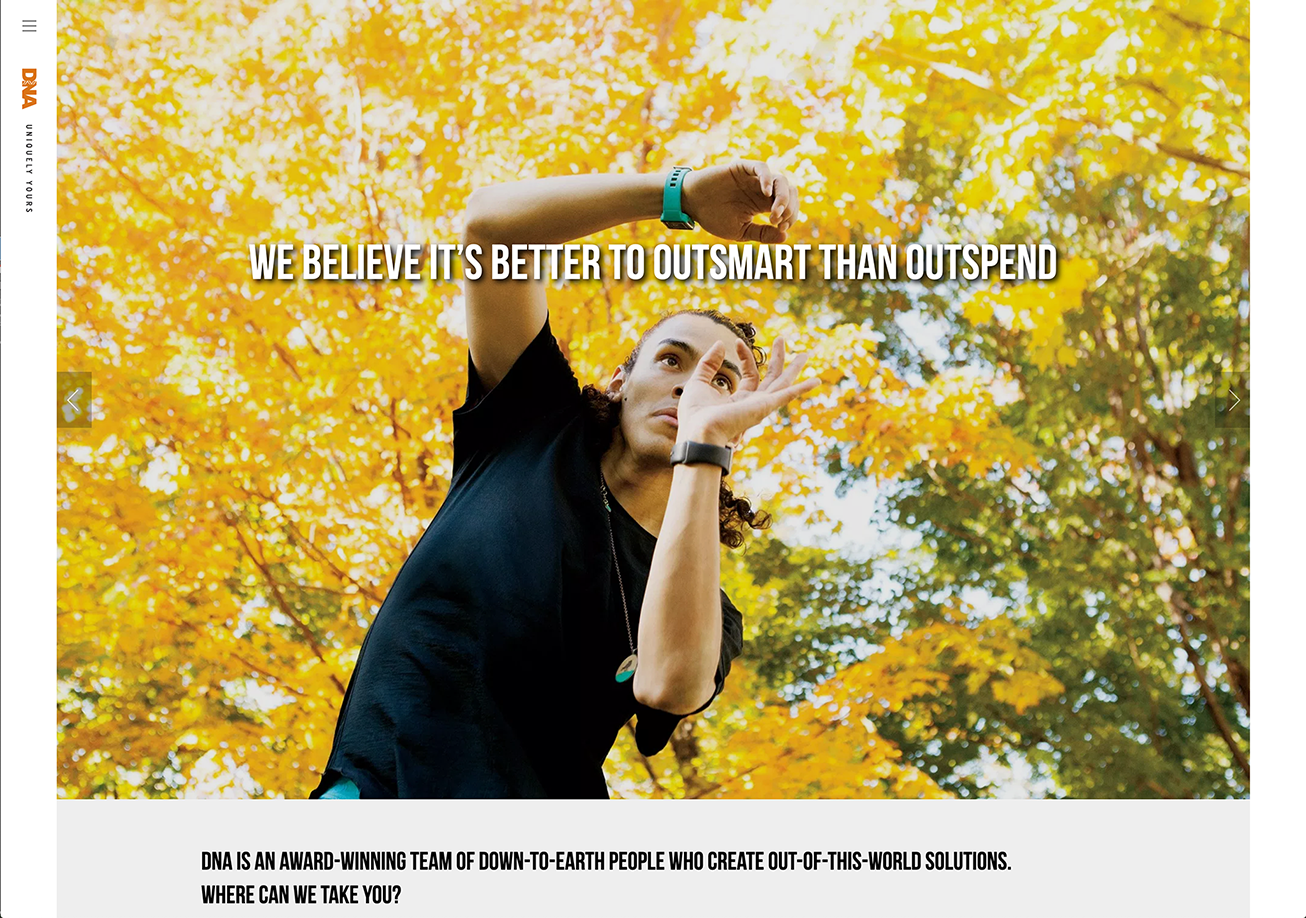 As we undertook the website refresh, we vowed to take note of the important learnings and takeaways along the way so we could share them with you.
With no further ado, here are our Top 7 Website Learnings:
1. TIME. Once you've allotted the time you think it will take to update your website – double it. Better yet, triple it. We're only half kidding here. Whether you're doing it yourself, or getting it done for you, it's an iterative process that will always take longer than you think it will. And truth be told you shouldn't rush it. It takes time to determine how your brand should be presented, what content your site should offer its viewers, and how to express your unique value proposition.
2. CLARITY. Having to pull together the story of your organization requires that you are crystal clear on who you are. Your brand story is your foundation. It articulates your unique origin, values and mission in a way that creates an emotional connection to your customers and prospects. If its been a while since you revisited it, doing so before your web project would be wise.
3. BEST PRACTICES. Every website should adopt core best practices including: consistent branding, being optimized for mobile, having new and engaging content, maximizing your online visibility through search engine practices and staying current (a site designed over 5 years ago probably needs a tune-up).
4. DESIGN. In today's digital landscape, your website is the first and most important touch point to make a first impression. A robust experience is crucial from the moment visitors arrive at the site – users should instinctively be guided through the journey you want them to experience in order for them to quickly understand the value of working with you.
5. CONTENT. Just as important as a design refresh that's reflective of your brand, consider a content overhaul to ensure you're communicating in a unified voice, one that is carefully aligned with your strategic objectives is the key to developing a dynamic website – one that's sure to connect with, and engage your audience and stakeholders.
6. ENGAGEMENT. The easiest and most cost-effective way to do this is through a regular blog or news updates section. Give your audience a reason to revisit your site again and again by providing value through insightful content. The added bonus is SEO – constant fresh content equals organic traffic from search engines. Incorporating more video is also a great way to keep your audience engaged longer.
7. BUDGET. The old saying "you get what you pay for" really holds true when it comes to building your website. There are so many free tools out there and out-of-the-box themes and templates which sound too good to be true. That's because they are. We speak from experience having tried some ourselves for clients with modest budgets, but more time is spent trying to retrofit those templates to make them function properly. Your website is not the place to economize. Be upfront with your agency about your needs and your budget.
We hope we've inspired you to take a good, hard look at your website. If it's fresh, engaging and loaded for bear, great! If on the other hand, it's looking a little tired and in need of some TLC, you can always give us a call – we'd be happy to check under the hood for you!