OVERVIEW
Every year, millions of Canadians donate to charitable organizations, DNA included! Most people who know DNA know how much we support our local communities and the work of so many of our clients. In 2017, we helped with the design, development, and launch plan for the new OMERS Foundation. OMERS is the pension plan for the province's municipal employees. This new charitable foundation is entirely led by OMERS employees and consolidates charitable giving and voluntary action by funding initiatives that align with OMERS values.
Our creative strategist, Michele Fisher, worked with fundraising strategist and ideation expert, Tracy Figg, to facilitate discovery and alignment sessions with the Foundation's Granting Committee, Fundraising Committee, and Board of Directors.
STRATEGY AND IMPLEMENTATION
First, we facilitated a half-day ideation session with a representative cross-section of the Board and Committees to get everyone envisioning what they wanted their Foundation to become. From there, we distilled the ideas and emerging themes into a working plan, and conducted more research.  We then facilitated three half-day alignment sessions with the Fundraising Committee, Granting Committee and the OMERS Foundation Board to round out the plan ideation, hone tactics, and generate agreement for the way forward.
The end result was a "lift-off plan" to help guide governance, fundraising, granting and employee engagement activities for the Foundation's first two years of operation. The plan included turnkey tactics and tools for the launch and smooth operation of the Foundation, as well as a detailed one-year implementation plan for immediate application.
For the Foundation's launch, we built a simple scrolling-page responsive website, featuring an engaging video explaining what the Foundation is all about.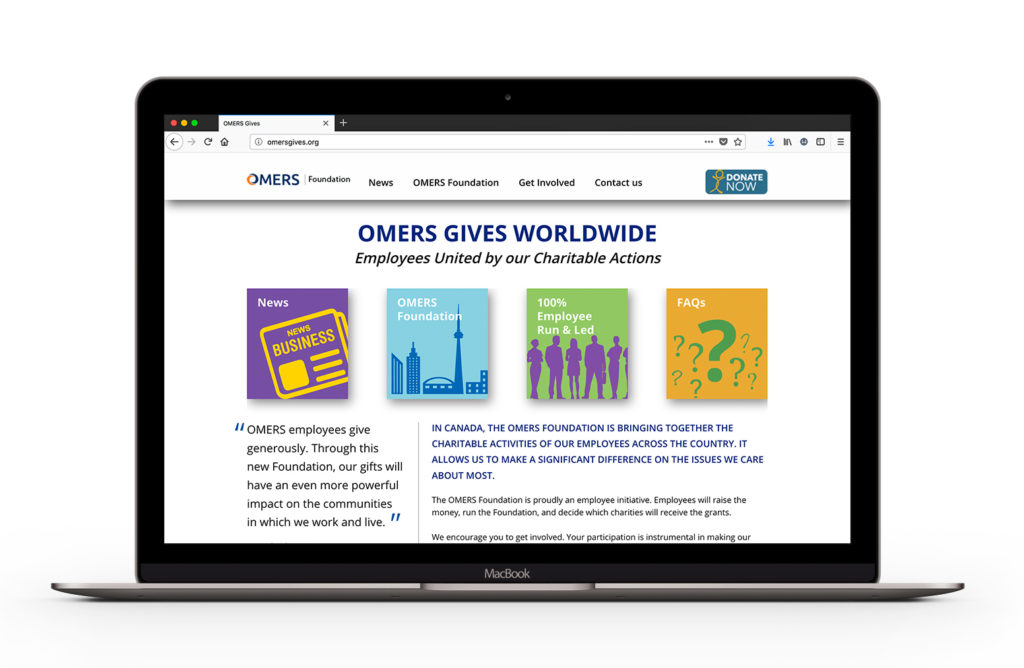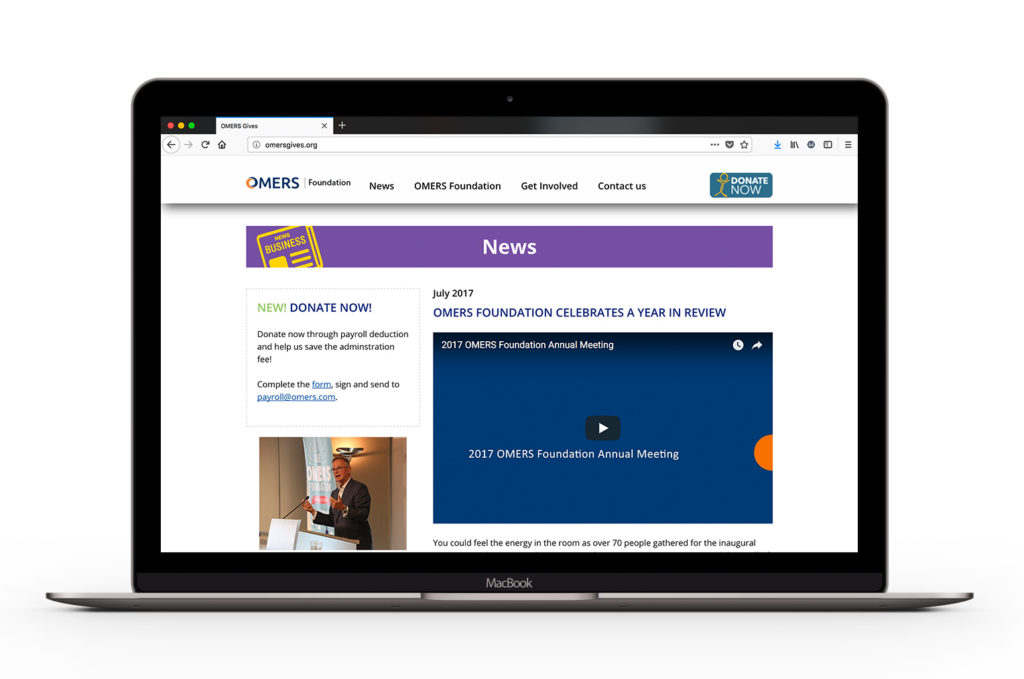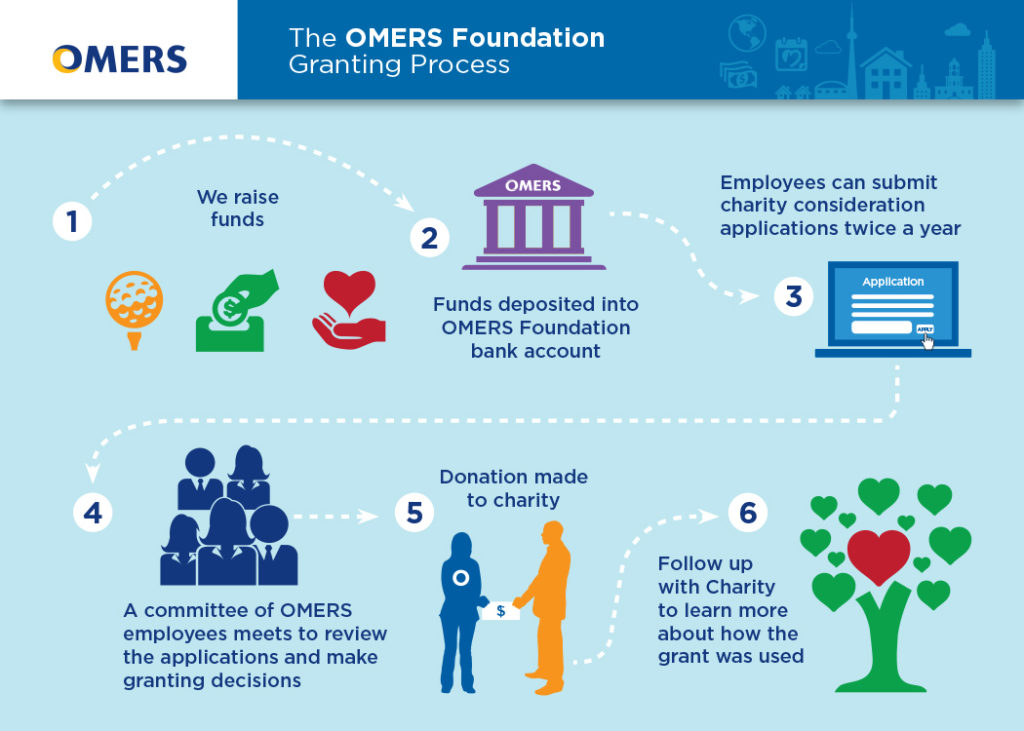 We're so proud of the work we've done for such an amazing organization. Have a look and let us know what you think! omersgives.org
DNA delivers strategic brand strategy, communications, and design that support client objectives by seeing the challenges and opportunities through the eyes of the clients' audience.
Let us create a communications strategy to help get your message across. We'd love to hear from you!