Dusk Dances
Dusk Dances is a non-profit organization that brings dance to people by performing pay-what-you-can shows in public parks.
DANCING TO A NEW BEAT
Our challenge: to refresh and add even more magic to this dance troupe's brand to grow audiences and revenue.
We devised an entirely new platform to support Dusk Dances' brand promise of being "one of the most magical events of the summer." The campaign we created for their new Summer Program helped increased audience numbers by almost 60% overall and on-site contributions increased by 56%. We also earned our second international Gold Quill Award in two years: the Award of Excellence. That was music to our ears.
2018 Season Posters
2017 Season Posters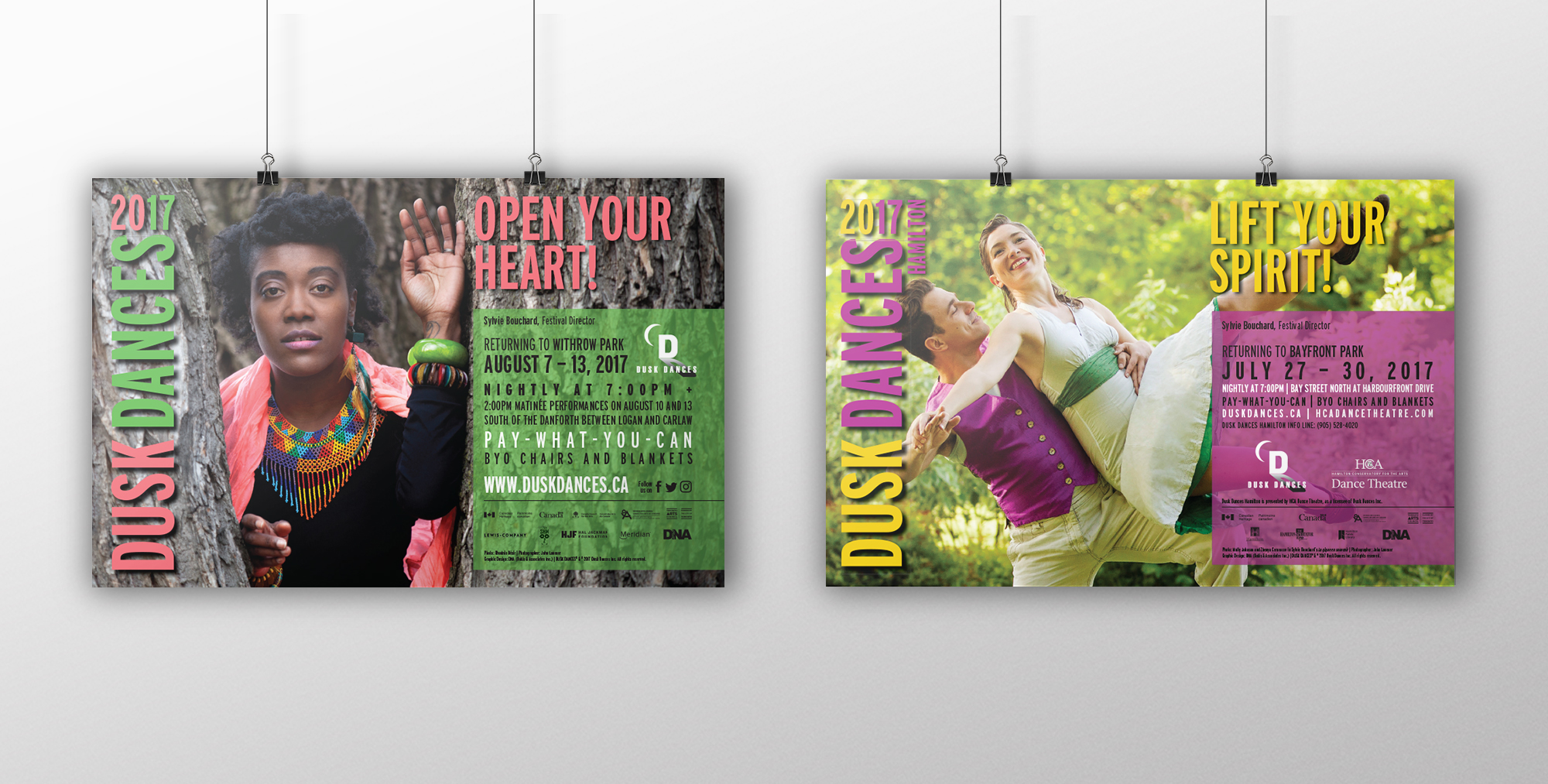 2016 Season Posters
Website
20th Anniversary T-Shirts
20th Anniversary Postcard Booklet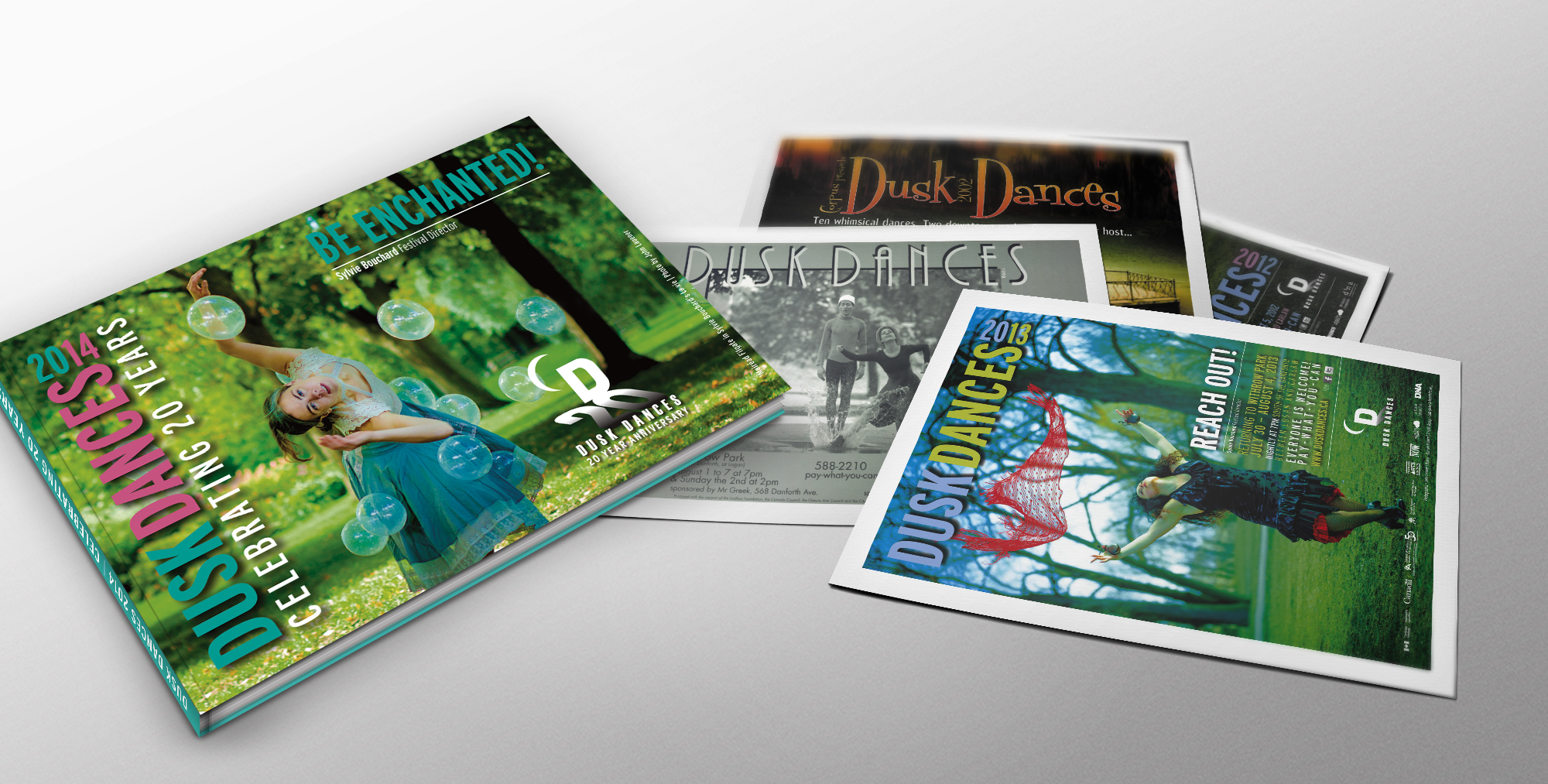 Banners
2010-2015 Season Posters
Withrow Park,
Toronto – 2010
Head Lake Park,
Haliburton – 2011
Withrow Park,
Toronto – 2011
Withrow Park,
Toronto – 2012
Head Lake Park,
Haliburton – 2012
Withrow Park,
Toronto – 2013
Head Lake Park,
Haliburton – 2013
Withrow Park,
Toronto – 2014
Head Lake Park,
Haliburton – 2014
Withrow Park,
Toronto – 2015