IMAX
IMAX is an entertainment technology company, specializing in motion-picture technologies and large format motion-picture presentations.
REWARDING INITIATIVE
Our challenge: to create a rewards program to encourage staff to help recruit new stars to work for this dynamic global company.
Who knows how to find talented people better than the talented people you already have working for you? That was the premise of a robust Employee Rewards Incentive Program we launched to encourage staff to use their initiative to help for star power positions. The campaign was also adopted by the LA and Hong Kong offices. In addition, we launched the IMAX Careers Website Portal, in collaboration with the HR team in Canada and LA.
Employee Rewards Program Pop-up Card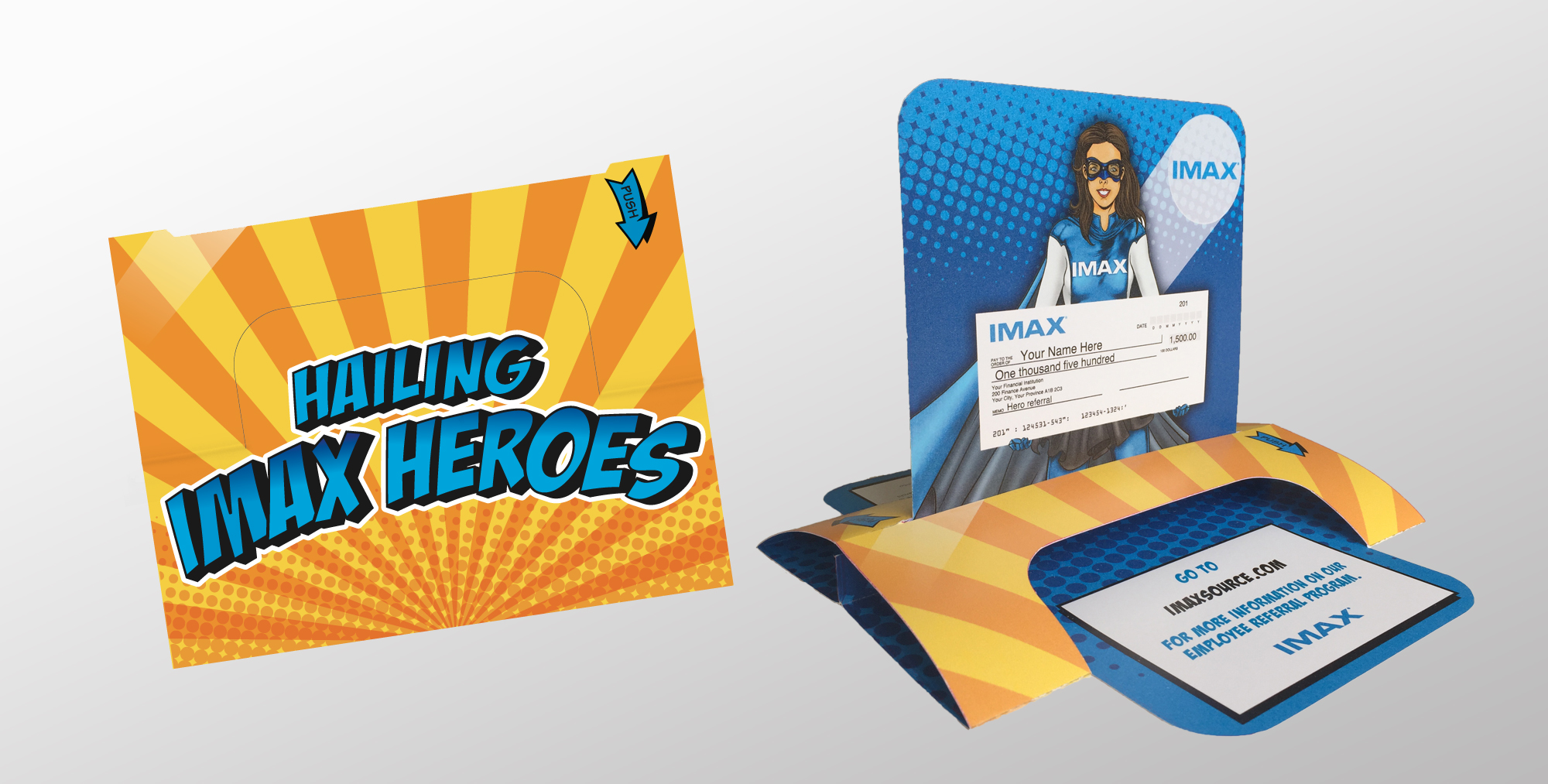 Employee Rewards Program Banner & Cutouts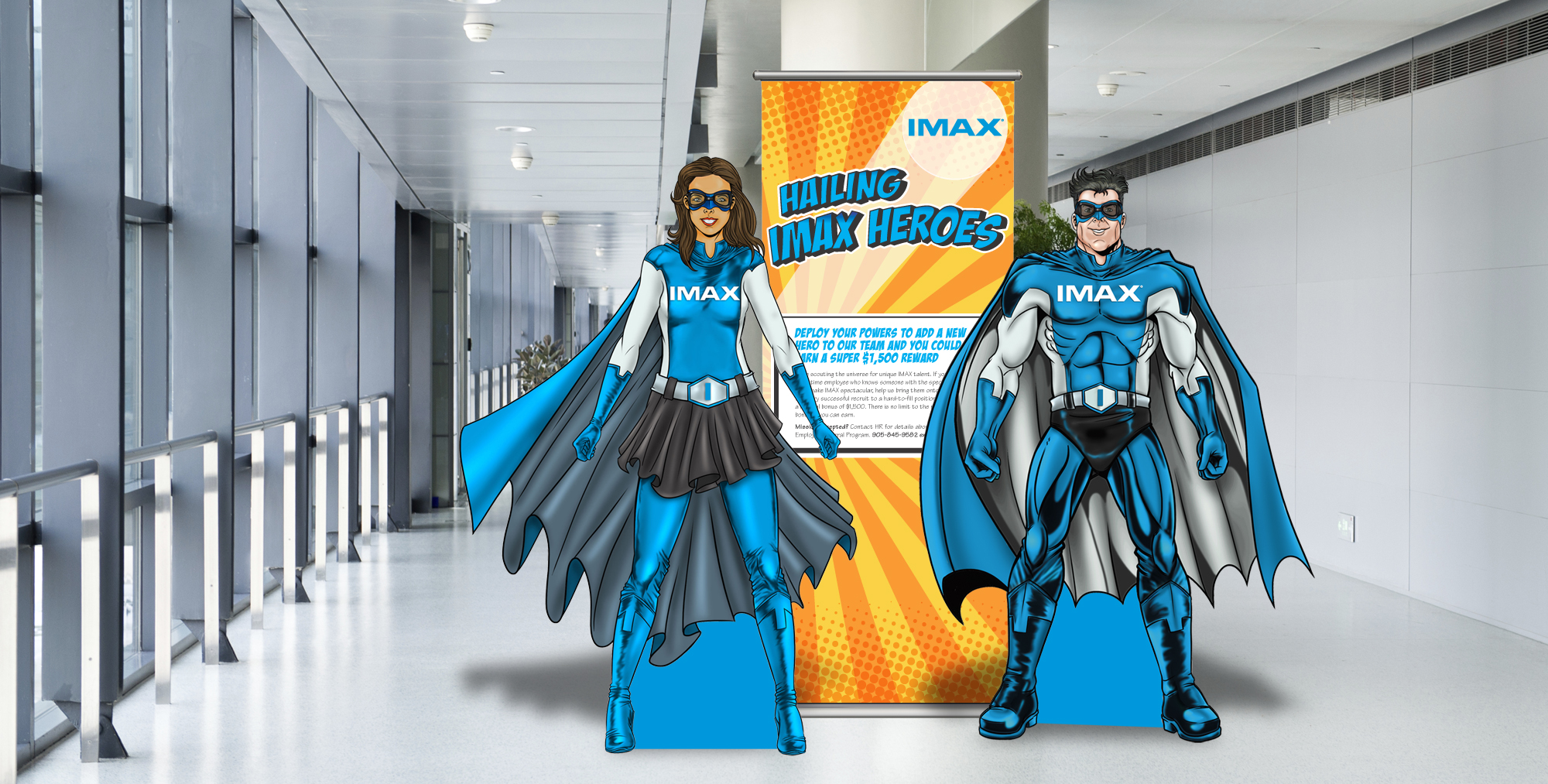 Employee Rewards Program Follow-up Tent Card (increased reward)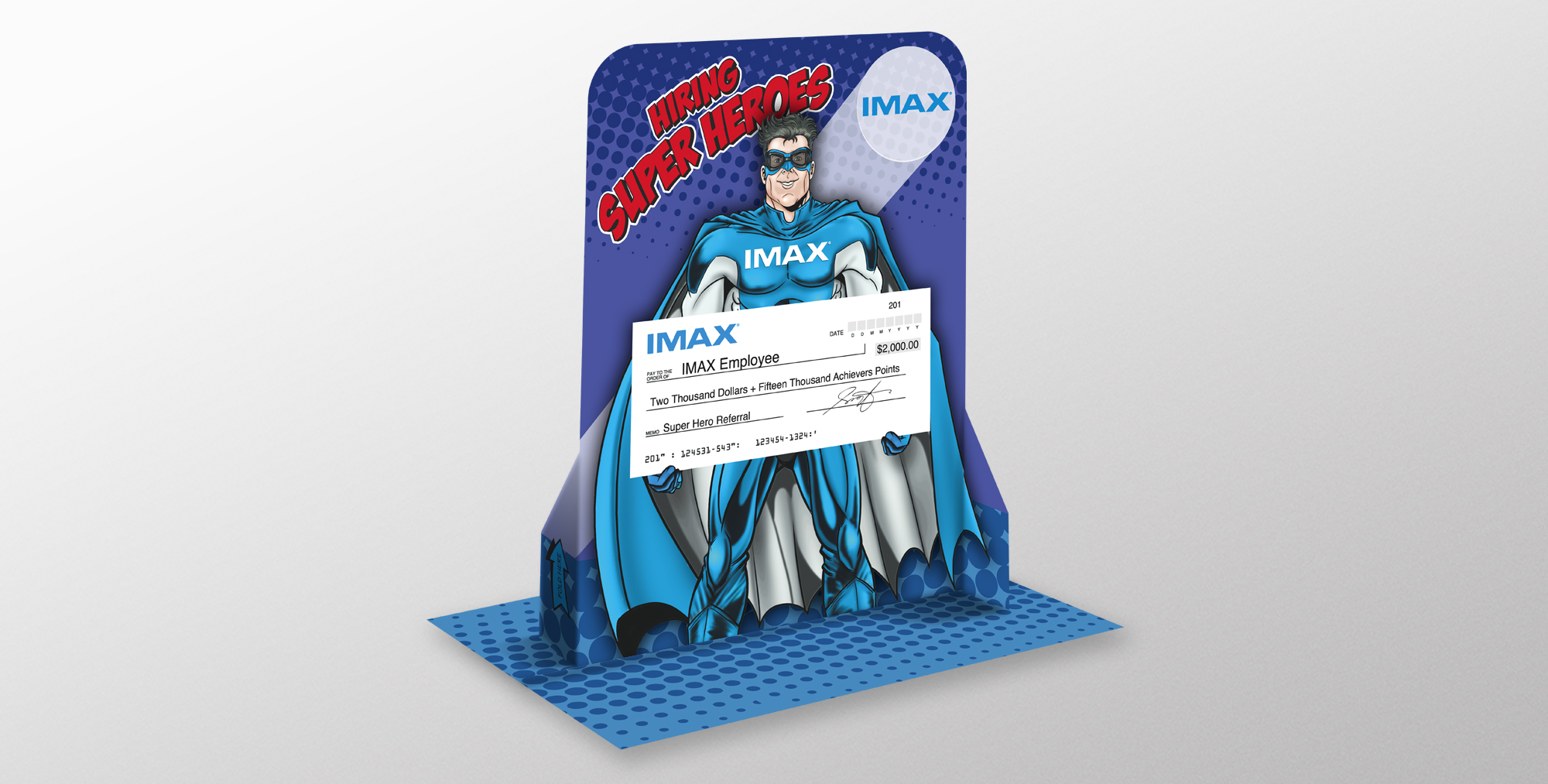 Employee Rewards Program Intranet Site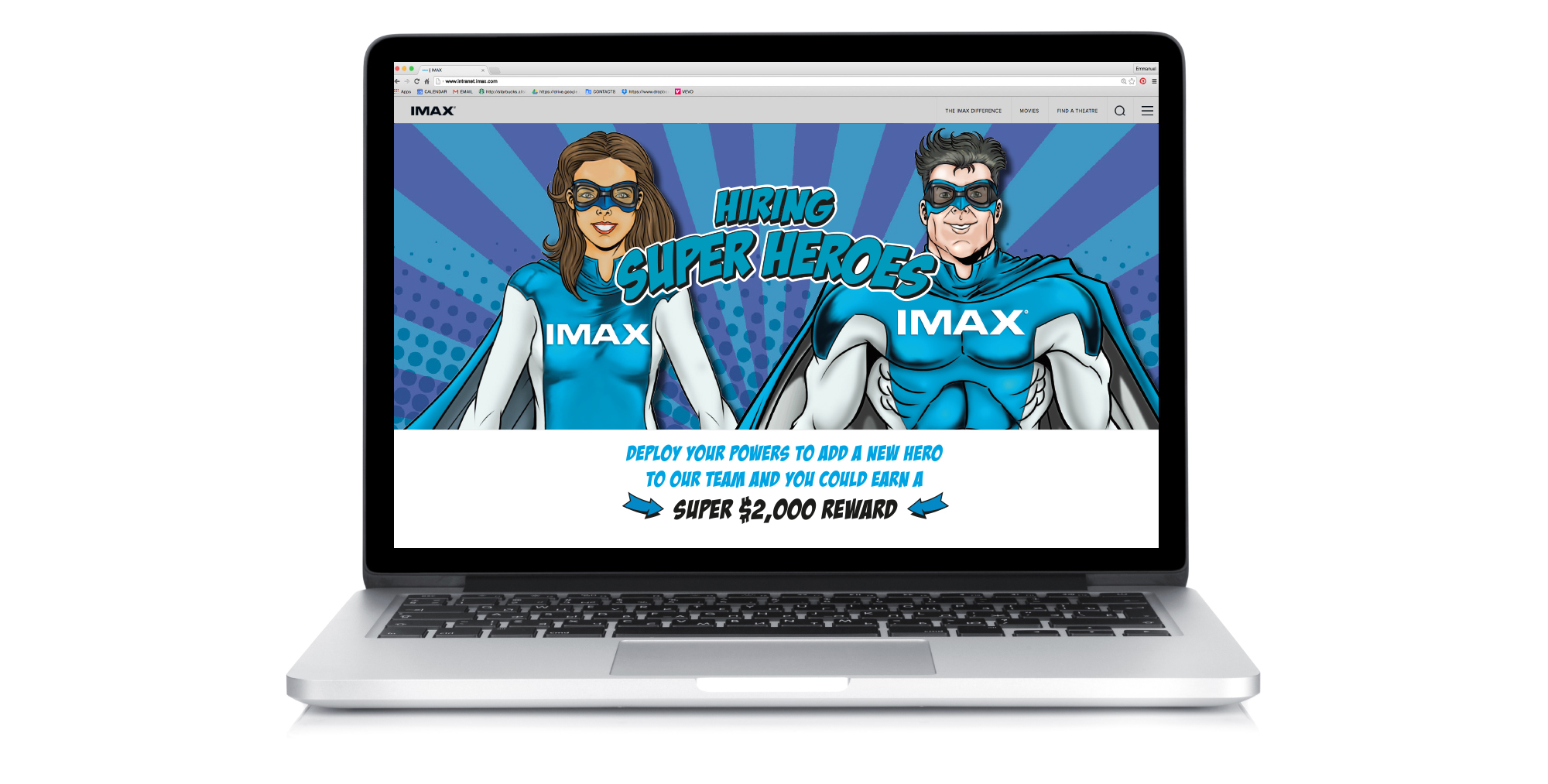 Employee Rewards Program Poster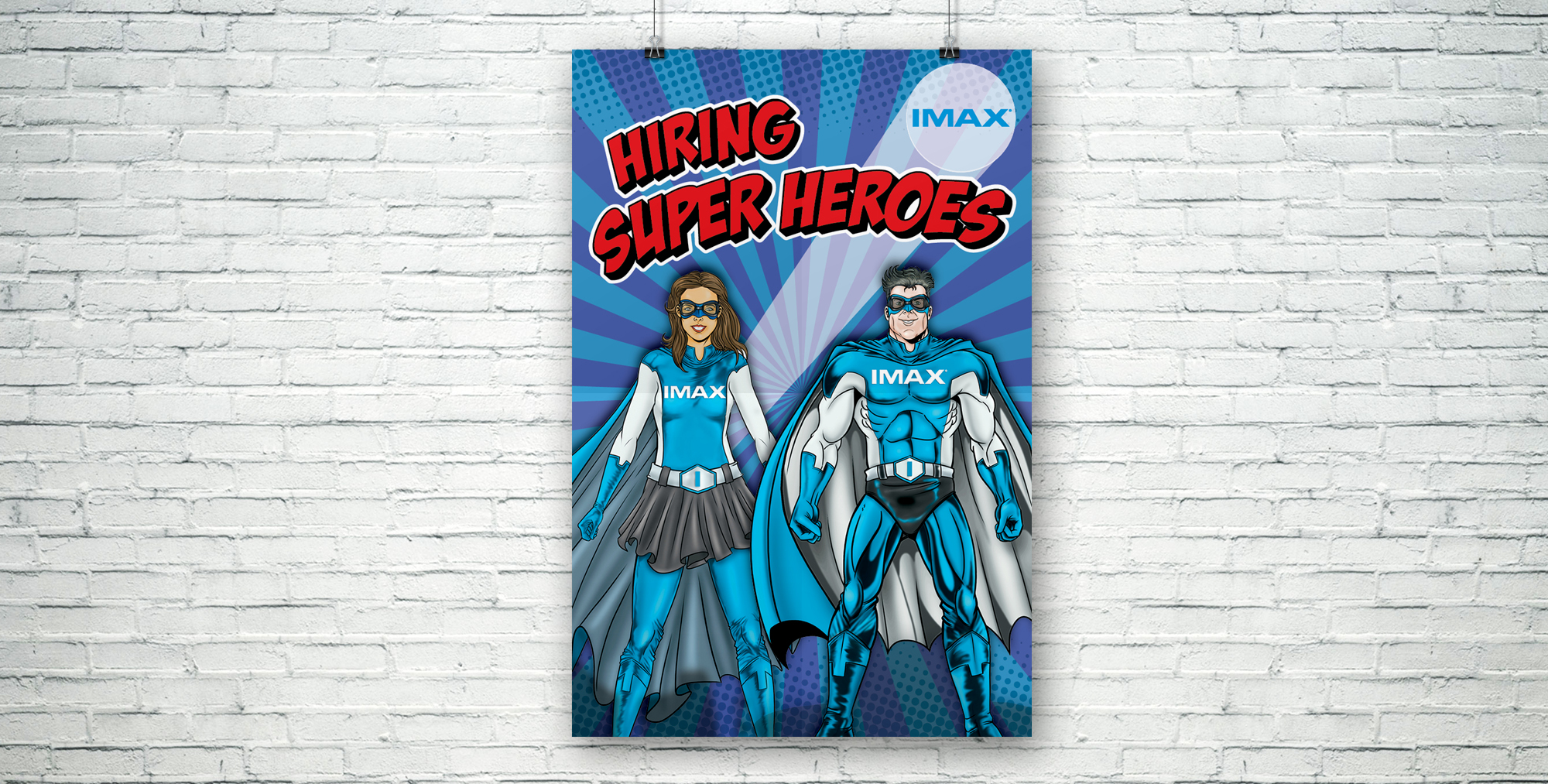 Employee Hero Buttons