International Leak Detection
ILD® is the leading provider of roofing and waterproofing integrity testing through their proprietary Electric Field Vector Mapping method.
SHOUTING IT FROM THE ROOFTOPS
Our challenge: to reimagine ILD's brand and communications to raise their profile by highlighting their international reputation.
We wanted the bold rebranding, marketing and tradeshow experiences that we created to do more than speak to ILD's reputation: we wanted to shout it from the rooftops. After all, with their experience on world renowned buildings such as the Empire State and 9/11 Memorial Plaza Freedom Towers in New York, the Library of Congress in Virginia and the European Court of Justice in Luxembourg, our work had to rise to the occasion.
Corporate Brochure/Pocket Folder
Case Studies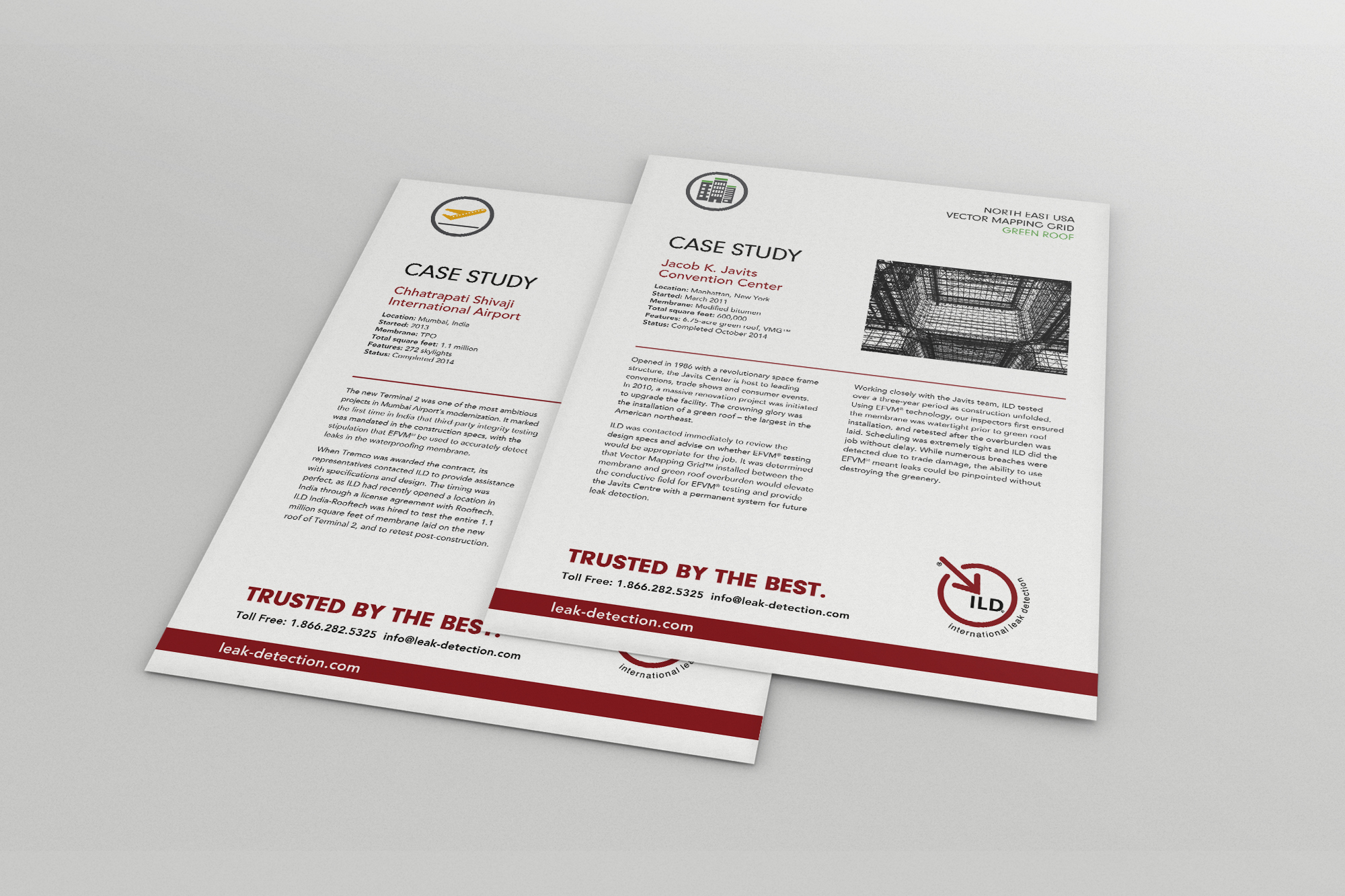 Tradeshow Booth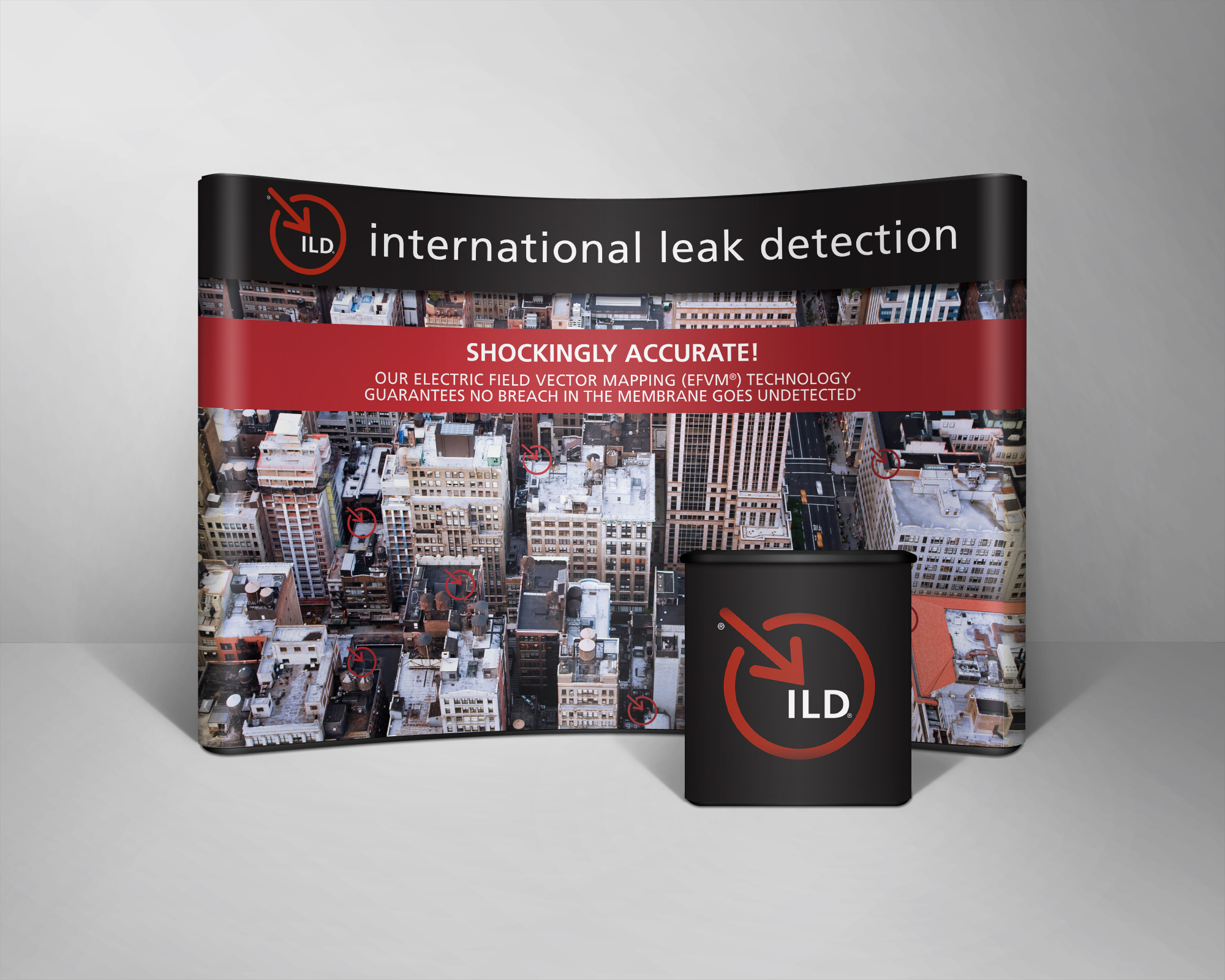 Stationery