HIROC
HIROC is Canada's leading provider of healthcare liability insurance, risk management consulting services, and expert claims management services.
STANDING OUT BY BEING OUTSTANDING
Our challenge: to help HIROC stand out from its competition with an outstanding new visual identity and marketing initiatives.
Helping clients face and overcome competitive challenges is our specialty. With HIROC, we began by devising a unified visual identity system for print and digital communication touch points and various products. Through such vehicles as annual reports, we innovatively communicate the value proposition of their brand to influence perception, drive behaviors and provide a competitive advantage..
2015 Annual Report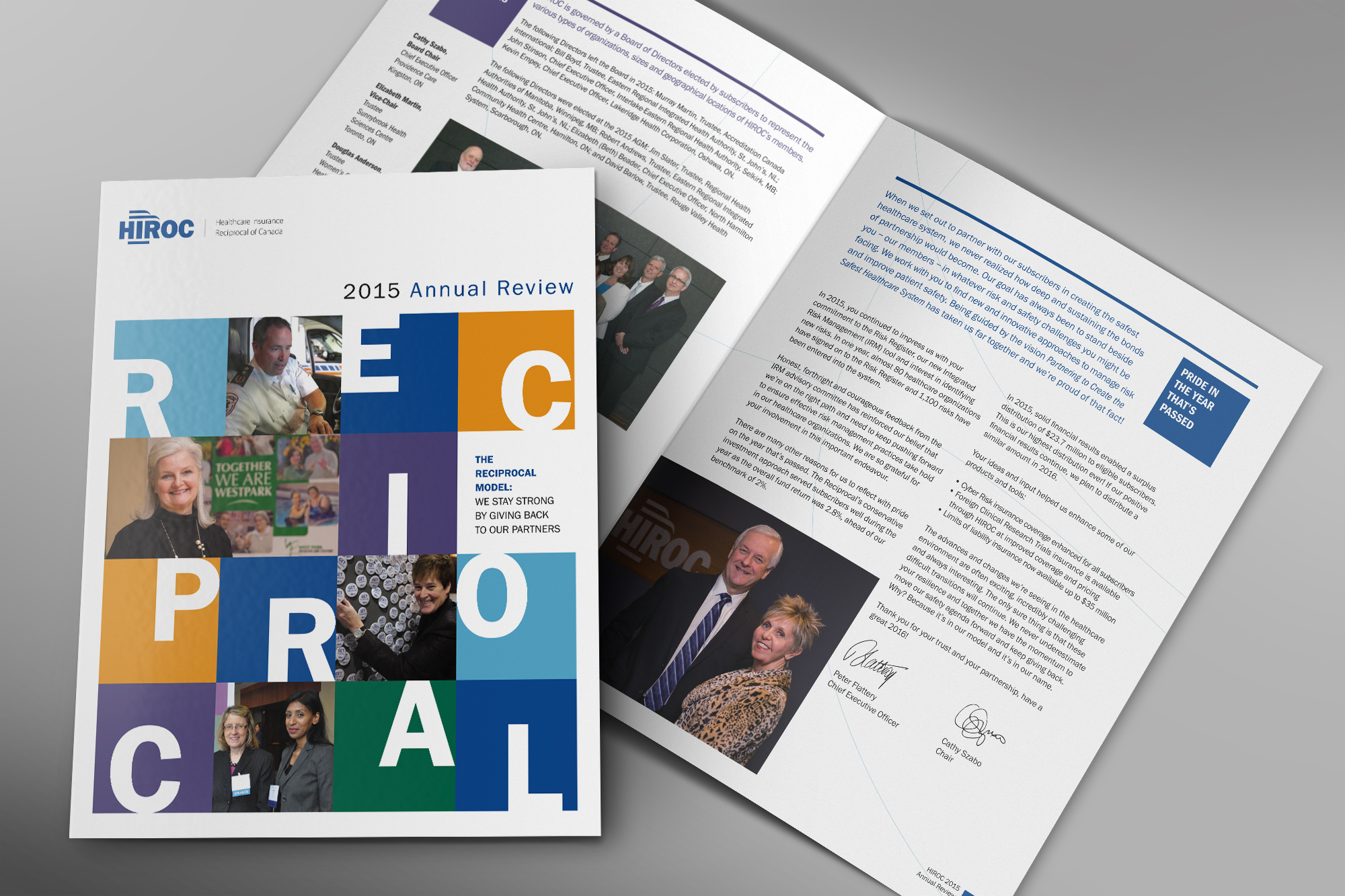 Work Environment Strategy Materials
2014 Annual Report – Print
2014 Annual Report – Digital
2014 National Ad Campaign
Let's Talk Banner & Sticker
2013 Annual Review (with tabs)
Total Cost of Risk Brochure
2011 Annual Review (25th Anniversary)